Boiler Service, Repair & Replacement, North Dublin
Boiler Fix Ltd., incorporated in 1994, specialises in domestic boiler servicing, maintenance & repair and plumbing & central heating installations throughout the North Dublin area.
RGI Registered Heating and Plumbing Contractors
We provide a service to our customers and have built a reputation for quality, reliability and total customer satisfaction.
We can advise clients on the best boiler installations for their home or whatever your heating or plumbing project may be. We use only qualified Registered Gas Installers (RGI) and all our work is guaranteed. Our reliability promise is that when we say "we will be there", then we will be there and at the time arranged.
Boilerfix is Register of Gas Installers of Ireland (RGI) certified and can be contacted for all your plumbing requirements: Monday-Thursday 9am-7pm and Friday 9am-4pm.
Boiler Upgrades and Servicing
Boilerfix Limited operates throughout North Dublin and provide a full range of services which include energy efficient condensing boilers. Boilerfix can offer local oil boiler servicing, clean and repair and full installations. A yearly service keeps your boiler and burner in shape. Reducing your annual fuel costs and helping the environment.
Our oil boiler servicing, repair and replacement services:
Gas & Oil Boiler Servicing

Gas & Oil Boiler Repairs

New High Efficiency Condensing Boilers Installed

Boiler Replacements

Boiler Maintenance

Pump Replacements

All Major Boilers Serviced

Parts Supplied and Fitted
All installations, repairs and servicing fully certified
Boiler breakdowns will be treated with priority.
Upgrade your boiler and heating controls for extra savings on your heating bills. We also offer a scrappage deal on your old boiler when you upgrade with Boilerfix Limited.
All boiler manufacturers and the Sustainable Energy Authority of Ireland (SEAI) recommend an annual boiler service to insure your boiler is safe and efficient.
Contact us
today to arrange your boiler service or new or replacement boiler.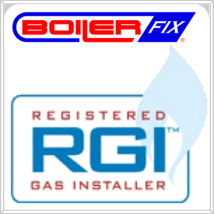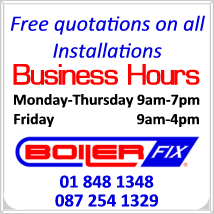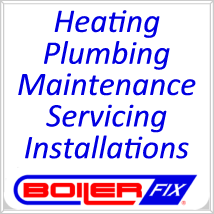 All Heating & Plumbing Services
Gas Boiler Service & Repair

Oil Boiler Service & Repair

Heating Controls Upgrades

Boiler Scrappage Deals

Plumbing

Radiators

Bathrooms
Showers

Gas Boiler Installations

Oil Boiler Installations

Repairs & Maintenance

Emergency Services

Gas Boiler Parts & Products

Oil Boiler Parts & Products

All rights reserved @ Boilerfix Limited